Curriculum & Academics
Infant & Toddler Center
Infants
Twelve weeks through twelve months
Toddlers
One-and-walking through two years
Twin Spring Farm recognizes the "toddler child as a time
of discovery."  One and two year olds are beginning their
forays into becoming increasing more mobile.  They are
aware of themselves and their surroundings.  We create
an environment where they can explore new objects,
develop language and reach developmental milestones.
Our program fosters fine and gross motor skills, sensory
play, and social, emotional and cognitive growth.
Meeting the needs of parents
Center Hours 7:30 am - 5:30 pm
Flexible Enrollments Are Available for Parents Not Needing Five Full Days.
Core Curriculum
Language
Through our rich environment, language development is fostered.  Music, instruments, songs, finger plays, puppets, etc., surround your child to encourage words.
Socializing
Twin Spring Farm recognizes that the toddler child does not play together in the traditional sense. Instead, they engage in what's called parallel play – play in which two or more children monitor each other's actions, but do not interact directly. To the casual observer, associative play may not seem social at all. The child closely scrutinizes playmate's moves and then tries to imitate them.  Our experienced teachers closely monitor all aspects of your child's day.
Emptying & Filling
Toddlers are fascinated by the prospect of emptying and filling containers. A milk carton holds a special allure for young explorers because the narrow neck stands in stark contrast to the spacious interior. We encourage the child to put small objects such as Cheerios into a bottle and then let the child work out how to pour them out.
Stacking
Building a tower and then knocking it down is not only fun, it's educational. Placing one piece on top of the next teaches children about balance. And, of course, the demolition reinforces the concept of cause-and-effect.
Sensory
Through the use of a variety of textures, the toddler's sensory development increases. Puddings, whipped cream, shaving cream, jello, etc., are some of the materials used where the child can see the results of their handprints, footprints and finger paintings.
Milestones
Twin Spring Farm provides an environment that is rich in the latest materials that foster development.  Some of the milestones that the toddler child is encouraged to achieve are:
Eat with a fork and spoon

Drink from a cup (without always spilling the contents!)
Kick a ball
Stand on their tiptoes
Build a tower of up to six blocks, and then knock them down
Sort shapes in a shape sorter
Scribble with a pen or crayon
Turn pages and knobs
Scoop up a ball while it's still in motion
Reading
Children of this age can appreciate a simple story, but also like looking at the pictures. We use board books that can better withstand a toddler's not-so-gentle touch.
Sorting
One tool we use is JUNK MAIL. The child loves the challenge of pulling the inserts out of the envelopes and then trying to put them back in again.
Scribbling
The toddler child doesn't have any concept of cubism, impressionism or even paint-by-numbers. Toddlers are thrilled by the prospect of putting pen to paper. We  cover the floor in large sheets of paper and let your toddler experiment with various hand grips.
Gross Motor
The toddler child explores the indoor and outdoor play environments to encourage walking, running, climbing, jumping, sliding and balance.  Twin Spring Farm's wealth of materials and equipment provide endless opportunities to facilitate growth.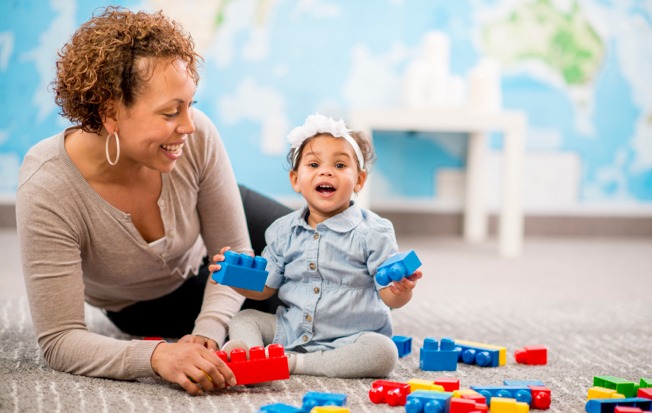 Communication With Home
One of our most important goals is to provide a safe, caring and nurturing environment for your child.  Separation from a parent can be a great challenge for the toddler child.  Our goal is to provide support for both the child and parent.  We work cooperatively to help in the transition.  Twin Spring Farm provides continuous communication and daily feedback of your child's progress.  We welcome parental input and suggestion regarding the care of your child at our Toddler Center.
Testimonials
Kelly Anne, you've done an amazing job getting this set up and off the ground in such a short amount of time. It looks to me like the infant center has been running at TSF for years! My comfort level when I left my baby boy yesterday for the first time and today was amazing. I can't imagine ever trusting care this much with anyone other than the Twin Spring Farm staff.
I cannot say enough wonderful things about the Infant and Toddler Center at Twin Spring Farm. The teachers are very warm and caring. My child loves going to school each day.
My friends and family are amazed that my daughter knows her alphabet and can count to 20. One of her favorite parts of her day is a daily music class with Mr. Dodson. She comes home singing his songs at the top of her lungs! Her teachers have also been very helpful with the potty training process. I'd give TSF 5 stars!
Bonnie Dean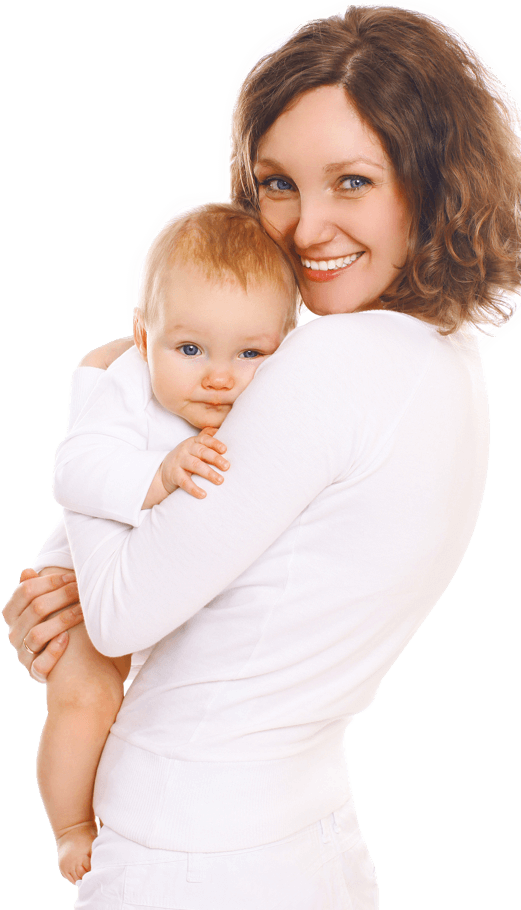 There Is Limited Enrollment In Each Age Grouping