History & Philosophy
Founded in 1954, Twin Spring Farm School has grown based on its outstanding reputation for excellence. Known as a leader in the academic arena, the school offers programming on facilities not found elsewhere.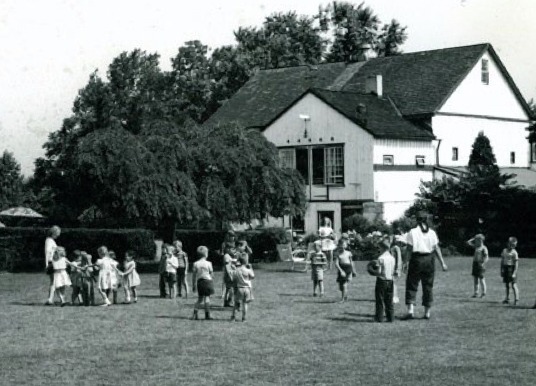 1940s
Beginnings & Growth
Twin Spring Farm Day Camp was founded in 1945, by Beatrice H. Randal and Richard N. Hood. By 1947, their successful camp program had quickly outgrown its Blue Bell home, and settled into its current location in Ambler, Pennsylvania. After college graduation, Beatrice and Richard were married. Twin Spring Farm Day Camp continued, while from autumn to spring, Mrs. Hood pursued her educational profession, teaching at William Penn Charter School, and Mr. Hood joined his family business, Thomas B. Meehan Nursery, where the Fort Washington Industrial Park stands today.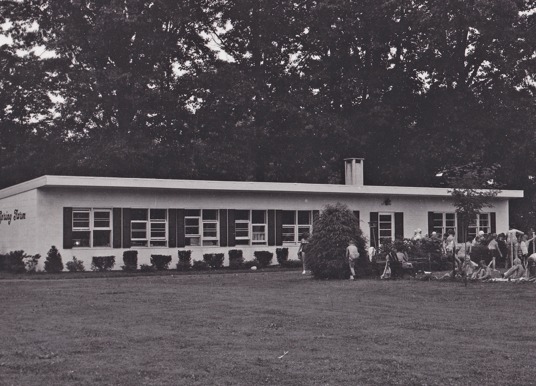 1950s
Twin Spring Farm Day School
In 1952, when their eldest child was not accepted in school because she was too young, Mrs. Hood realized the great need for early development and socialization for children. Using her years of summer camp and teaching experience, Mrs. Hood constructed the foundation of early childhood education on which Twin Spring Farm Day School was built, and continues to thrive.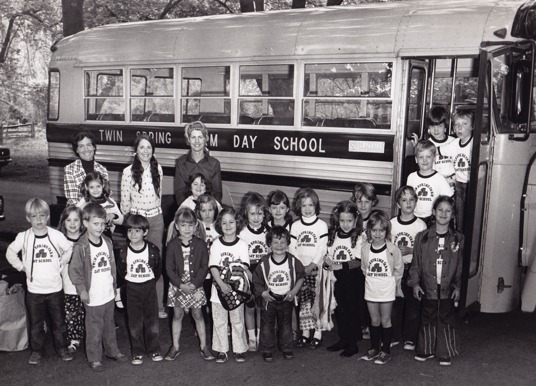 1960s & 1970s
State Accreditation and Licensure
Throughout the 1960's and 1970's, the facilities continued to expand to accommodate the growing school and camp enrollment, and Mr. Hood was able to join Mrs. Hood at Twin Spring Farm Day Camp and School full-time. The school received state accreditation and licensure in 1976, and as a result of continued parent requests to continue their children's education at Twin Spring Farm, the school's primary unit was founded in 1979.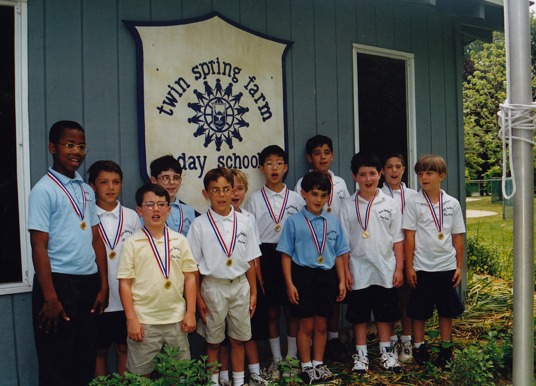 1980s & 1990s
New Educational Facilities
New buildings continued to expand the educational facilities through the 1980's, and in 1990 the physical education building and auditorium were added to the campus. While holding to traditional values, Twin Spring Farm continues to incorporate the developing trends and technologies associated with state-of-the-art education for children.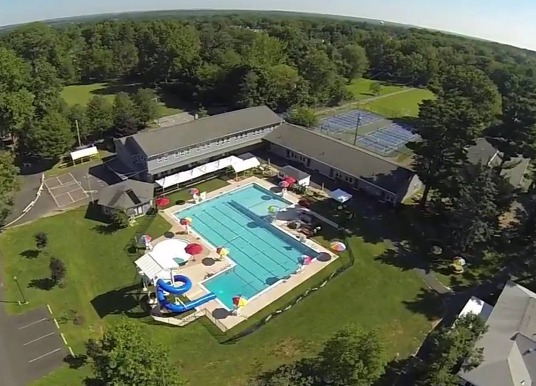 Present Day
Expanding for the needs of families
Responding to the needs of families, Twin Spring Farm expanded their program to include toddler age children by opening the Twin Spring Farm Infant & Toddler Center in 2007.  Twin Spring Farm now accepts enrollments of children twelve weeks through age six.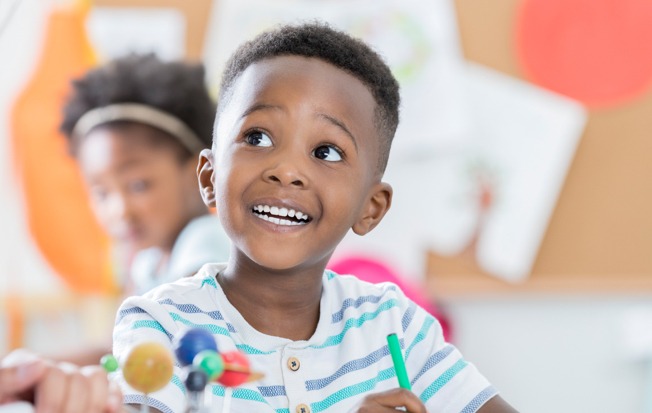 Our Philosophy
For a well-rounded education, Twin Spring Farm Day School creates an environment, which provides students with a wide variety of learning opportunities.
During the formative years, a child must be inspired to develop confidence, ego, skills and abilities. Twin Spring Farm Day School's educational philosophy emphasizes child initiative and creativity along with the development of a natural sense of responsibility, discipline, love, trust, imagination and discovery. Our curriculum has been carefully designed to address the mental, physical and emotional needs of each individual child.
With such a unique environment in which to mature, Twin Spring Farm Day School offers parents the enjoyment of watching their son's or daughter's metamorphosis from a young impressionable child into a knowledgeable, confident and eager school student.
Enroll Today to Begin Your Child's Educational Journey