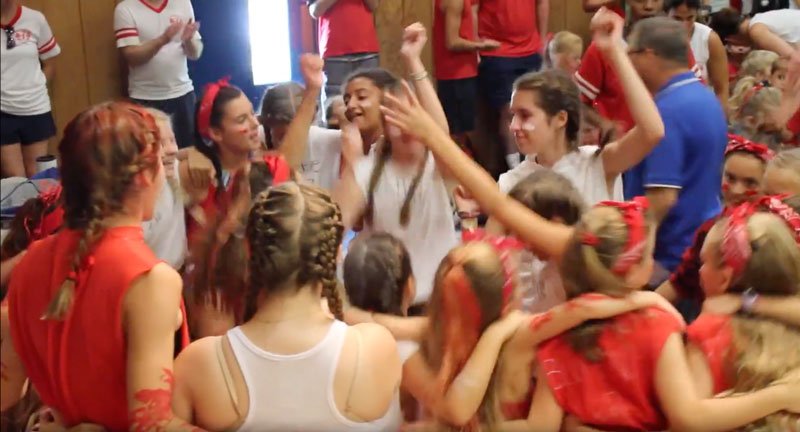 Event Recaps
Red/White showdown on the farm!
September 6, 2018
2017 Champions ~ The Red Team!
Eight Weeks ago, we began our Red/White challenges, activities, and competitions. From the sports fields, to the main stage, to pie eating contests, the teams were out to score points. Bravo to a job well done by staff and campers. Excellent sportsmanship and teamwork shown throughout camp!
Grab some popcorn and check out our 
You Tube Channel
! There are many videos from the competitions today (Song and Dance) as well as Prince Edwardo's Barber Shop antics.
It has been a fantastic summer. Thank you for spending it with us!